Transcriptional Profiling of In Vivo Derived Human Kidney Tissue Using Single Cell RNA Sequencing
Key Personnel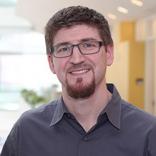 Jason Spence (PI)
University of Michigan
Cristina Cebrian Ligero


University of Michigan

Edgar Otto


University of Michigan
Project Description
Human pluripotent stem cell derived organoid models, including kidney organoids, are most similar to fetal tissue in vitro. Therefore, while the goal of directed differentiation is to generate bona fide mature, functional cell types or organ-like systems, it is critical to have a comprehensive understanding of in vitro derived tissues relative to immature and mature human tissue. By extension, it is important to have high quality, reproducible and accessible in vivo human-tissue derived data sets in order to confidently benchmark in vitro studies. However, significant limitations exist for purifying specific populations of cells from rare human tissue samples to obtain cell-specific transcriptional profiles. The goal of this proposal is to provide high quality transcriptome data from the developing and adult human kidney using single cell RNA sequencing (scRNAseq), which is an unbiased approach that does not rely on specific reagents or bulk populations of cells.
Publications
Plasticity of distal nephron epithelia from human kidney organoids enables the induction of ureteric tip and stalk

Howden, Sara E.; Wilson, Sean B.; Groenewegen, Ella; Starks, Lakshi; Forbes, Thomas A.; Tan, Ker Sin; Vanslambrouck, Jessica M.; Holloway, Emily M.; Chen, Yi-Hsien; Jain, Sanjay; Spence, Jason R.; Little, Melissa H. Cell Stem Cell . 2020.

Summary During development, distinct progenitors contribute to the nephrons versus the ureteric epithelium of the kidney. Indeed, previous human pluripotent stem-cell-derived models of kidney tissue either contain nephrons or pattern specifically to the ureteric epithelium. By re-analyzing the transcriptional distinction between distal nephron and ureteric epithelium in human fetal kidney, we show here that, while existing nephron-containing kidney organoids contain distal nephron epithelium and no ureteric epithelium, this distal nephron segment alone displays significant in vitro plasticity and can adopt a ureteric epithelial tip identity when isolated and cultured in defined conditions. "Induced" ureteric epithelium cultures can be cryopreserved, serially passaged without loss of identity, and transitioned toward a collecting duct fate. Cultures harboring loss-of-function mutations in PKHD1 also recapitulate the cystic phenotype associated with autosomal recessive polycystic kidney disease.

Single-cell analysis of progenitor cell dynamics and lineage specification of the human fetal kidney

Menon, R; Otto, EA; Kokoruda, A; Zhou, J; Zhang, Z; Yoon, E; Chen, Y; Troyanscaya, O; Spence, J; Kretzler, M; Cebrian, C. Development . 145. August 2018.

The mammalian kidney develops through reciprocal interactions between the ureteric bud and the metanephric mesenchyme to give rise to the entire collecting system and the nephrons. Most of our knowledge of the developmental regulators driving this process arises from the study of gene expression and functional genetics in mice and other animal models. In order to shed light on human kidney development, we have used single-cell transcriptomics to characterize gene expression in different cell populations, and to study individual cell dynamics and lineage trajectories during development. Single-cell transcriptome analyses of 6414 cells from five individual specimens identified 11 initial clusters of specific renal cell types as defined by their gene expression profile. Further subclustering identifies progenitors, and mature and intermediate stages of differentiation for several renal lineages. Other lineages identified include mesangium, stroma, endothelial and immune cells. Novel markers for these cell types were revealed in the analysis, as were components of key signaling pathways driving renal development in animal models. Altogether, we provide a comprehensive and dynamic gene expression profile of the developing human kidney at the single-cell level.

Oxburgh, L; Carroll, TJ; Cleaver, O; Gossett, DR; Hoshizaki, DK; Hubbell, JA; Humphreys, BD; Jain, S; Jensen, J; Kaplan, DL; Kesselman, C; Ketchum, CJ; Little, MH; McMahon, AP; Shankland, SJ; Spence, JR; Valerius, MT; Wertheim, JA; Wessely, O; Zheng, Y; Drummond, IA. J Am Soc Nephrol . 28(5):1370–1378. May 2017.

(Re)Building a Kidney is a National Institute of Diabetes and Digestive and Kidney Diseases-led consortium to optimize approaches for the isolation, expansion, and differentiation of appropriate kidney cell types and the integration of these cells into complex structures that replicate human kidney function. The ultimate goals of the consortium are two-fold: to develop and implement strategies for in vitro engineering of replacement kidney tissue, and to devise strategies to stimulate regeneration of nephrons in situ to restore failing kidney function. Projects within the consortium will answer fundamental questions regarding human gene expression in the developing kidney, essential signaling crosstalk between distinct cell types of the developing kidney, how to derive the many cell types of the kidney through directed differentiation of human pluripotent stem cells, which bioengineering or scaffolding strategies have the most potential for kidney tissue formation, and basic parameters of the regenerative response to injury. As these projects progress, the consortium will incorporate systematic investigations in physiologic function of in vitro and in vivo differentiated kidney tissue, strategies for engraftment in experimental animals, and development of therapeutic approaches to activate innate reparative responses.