In this multi-PI project we aim to understand how the three major cell types of the developing kidney can be integrated on a scaffold to reproduce key features of the kidney. Summaries of the 4 focus areas within the project are provided below. These lines of investigation are being pursued in parallel, with the 4 participating laboratories acting as a single integrated research group with the unified goal of developing engraftable laboratory-grown kidney tissue.

At the 56 minute mark of this video of Dr. Francis Collins' testimony for the Senate Health Committee, he refers to the Regenerative Medicine Innovation Project (RMIP) supplement to this project and work being done in kidney regeneration.
Focus on: Stromal Biology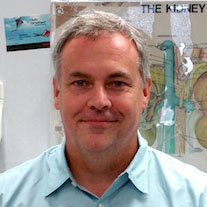 Key Personnel: Alicia Fessler, Ashwani Kumar Gupta, Harini Ramalingam
Optimal kidney functions require complex patterning of both the nephrons and blood vessels. We study how the distinct interstitial microenvironments that exist within the embryonic and adult kidney affect the development and function of this organ. Our ultimate goal is to define the stromal signals that promote the growth of 3-D, physiologically responsive nephrons with integrated vasculature in biological scaffolds.
Focus on: Vascular Biology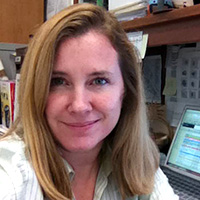 Key Personnel: Edward Daniel
Nascent blood vessels develop in a coordinated manner with kidney nephrons. We aim to establish a molecular signature for endothelial cells (ECs) in the developing kidney, from nephron stem cell generation to nephron tubule differentiation, throughout embryonic development and into adulthood. Preliminary observations reveal distinct heterogeneity in EC gene expression in the developing kidney; however its functional impact is unknown. We will define when and where blood vessels appear during nephron formation, distinguishing vasculogenic versus angiogenic events. We will test necessity and sufficiency of endothelial signals on nephron progenitor self-renewal versus differentiation. We will also determine whether specific, regionally expressed factors play functional roles in either helping to sustain progenitors or trigger NPC expansion versus differentiation.
Focus on: Biomaterials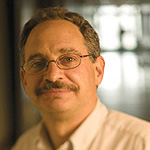 Key Personnel: Shreyas Jadhav, Sophia Szymkowiak
We focus on the design and study of 3D scaffolds to support kidney cell and tissue needs. Silk protein scaffolds provide our framework due to the versatility and utility towards cell and tissue goals, including porous features for transport, tunable mechanical properties, support for long term tissue growth, controlled/slow degradation and an absence of cell-specific epitopes for signaling. We will use silk biomaterial scaffold systems to provide structure and, with the addition of appropriate ECM components, signaling cues for nephrogenesis via cells from our project collaborators (Leif, Tom, Ondine). The goal is to utilize these scaffolds to engineer modular, compartmentalized systems that support and guide nephron progenitor cell (NPC) maintenance and differentiation, and cellular signaling between stromal cells, cells of the vasculature, and NPCs.
Polycystin 2 regulates mitochondrial Ca(2+) signaling, bioenergetics, and dynamics through mitofusin 2.

Kuo, Ivana Y.; Brill, Allison L.; Lemos, Fernanda O.; Jiang, Jason Y.; Falcone, Jeffrey L.; Kimmerling, Erica P.; Cai, Yiqiang; Dong, Ke; Kaplan, David L.; Wallace, Darren P.; Hofer, Aldebaran M.; Ehrlich, Barbara E. Sci Signal . 12(580). May 2019.

Mitochondria and the endoplasmic reticulum (ER) have an intimate functional relationship due to tethering proteins that bring their membranes in close (~30 nm) apposition. One function of this interorganellar junction is to increase the efficiency of Ca(2+) transfer into mitochondria, thus stimulating mitochondrial respiration. Here, we showed that the ER cation-permeant channel polycystin 2 (PC2) functions to reduce mitochondria-ER contacts. In cell culture models, PC2 knockdown led to a 50% increase in mitofusin 2 (MFN2) expression, an outer mitochondrial membrane GTPase. Live-cell super-resolution and electron microscopy analyses revealed enhanced MFN2-dependent tethering between the ER and mitochondria in PC2 knockdown cells. PC2 knockdown also led to increased

Scaffolding kidney organoids on silk.

Gupta, Ashwani Kumar; Coburn, Jeannine M.; Davis-Knowlton, Jessica; Kimmerling, Erica; Kaplan, David L.; Oxburgh, Leif. J Tissue Eng Regen Med . 13(5):812–822. May 2019.

End stage kidney disease affects hundreds of thousands of patients in the United States. The therapy of choice is kidney replacement, but availability of organs is limited, and alternative sources of tissue are needed. Generation of new kidney tissue in the laboratory has been made possible through pluripotent cell reprogramming and directed differentiation. In current procedures, aggregates of cells known as organoids are grown either submerged or at the air-liquid interface. These studies have demonstrated that kidney tissue can be generated from pluripotent stem cells, but they also identify limitations. The first is that perfusion of cell aggregates is limited, restricting the size to which they can be grown. The second is that aggregates lack the structural integrity required for convenient engraftment and suturing or adhesion to regions of kidney injury. In this study, we evaluated the capacity of silk to serve as a support for the growth and differentiation of kidney tissue from primary cells and from human induced pluripotent stem cells. We find that cells can differentiate to epithelia characteristic of the developing kidney on this material and that these structures are maintained following engraftment under the capsule of the adult kidney. Blood vessel investment can be promoted by the addition of vascular endothelial growth factor to the scaffold, but the proliferation of stromal cells within the graft presents a challenge, which will require some readjustment of cell growth and differentiation conditions. In summary, we find that silk can be used to support growth of stem cell derived kidney tissue.

Oxburgh, L; Carroll, TJ; Cleaver, O; Gossett, DR; Hoshizaki, DK; Hubbell, JA; Humphreys, BD; Jain, S; Jensen, J; Kaplan, DL; Kesselman, C; Ketchum, CJ; Little, MH; McMahon, AP; Shankland, SJ; Spence, JR; Valerius, MT; Wertheim, JA; Wessely, O; Zheng, Y; Drummond, IA. J Am Soc Nephrol . 28(5):1370–1378. May 2017.

(Re)Building a Kidney is a National Institute of Diabetes and Digestive and Kidney Diseases-led consortium to optimize approaches for the isolation, expansion, and differentiation of appropriate kidney cell types and the integration of these cells into complex structures that replicate human kidney function. The ultimate goals of the consortium are two-fold: to develop and implement strategies for in vitro engineering of replacement kidney tissue, and to devise strategies to stimulate regeneration of nephrons in situ to restore failing kidney function. Projects within the consortium will answer fundamental questions regarding human gene expression in the developing kidney, essential signaling crosstalk between distinct cell types of the developing kidney, how to derive the many cell types of the kidney through directed differentiation of human pluripotent stem cells, which bioengineering or scaffolding strategies have the most potential for kidney tissue formation, and basic parameters of the regenerative response to injury. As these projects progress, the consortium will incorporate systematic investigations in physiologic function of in vitro and in vivo differentiated kidney tissue, strategies for engraftment in experimental animals, and development of therapeutic approaches to activate innate reparative responses.
Focus on: Nephron Progenitor Biology

Key Personnel: Prasenjit Sarkar
We study the population dynamics of the nephron progenitor cell population with the aim of identifying the sub-populations that are best suited to new tissue formation. This in-depth study of the micro anatomy of the nephron progenitor cell niche involves understanding proliferation, adhesion, and signaling properties of the various nephron progenitor sub populations, defining their growth properties on biological scaffolds, and characterizing the influence of stromal and vascular cells on them.